DIRECTOR: Francisco Menéndez
PRODUCED BY: Warren D. Cobb
WRITTEN BY: Francisco Menéndez & Warren D. Cobb and Nr Miller
EXECUTIVE PRODUCER: Roger Corman
CINEMATOGRAPHER: Alex Salahi
EDITOR: Francisco Menéndez
COSTUME DESIGNER: Diana Eden
PRODUCTION DESIGNER: Dana Moran Williams
VISUAL EFFECTS ARTIST: Markus Lofstrom
STORY EDITOR: Marc May
STORY CONSULTANT: Will Akers
ORIGINAL MUSIC: Justin Raines
CO-PRODUCER: Thomas Mahoney
ASSOCIATE PRODUCERS: Charles Akin & Shelby Seiler

Special Thanks: Fisher Space Pen, Guggenheim Partners, Eloy Mendez, Marlene Dermer, LALIFF, Dean Dr. Jeffrey Koep, David Watro, Jack Whittaker, Robin Whittaker, Wolfgang Muchow, Robin & Danny Greenspun, and the amazing and dedicated student crew from the Professional Film Crew Training Program, the UNLV Theatre Department, and UNLV FILM.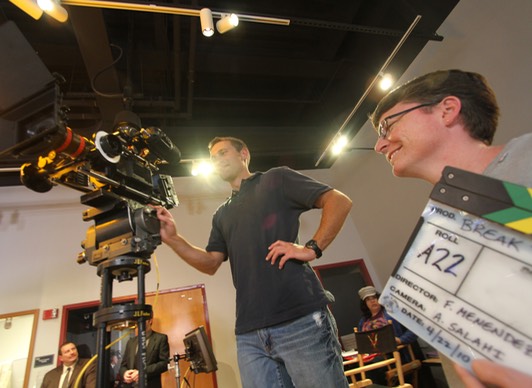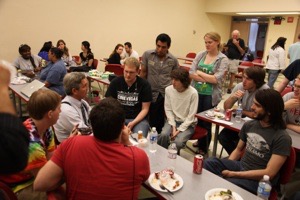 Co-curricuklar Film Project students with Eric Roberts.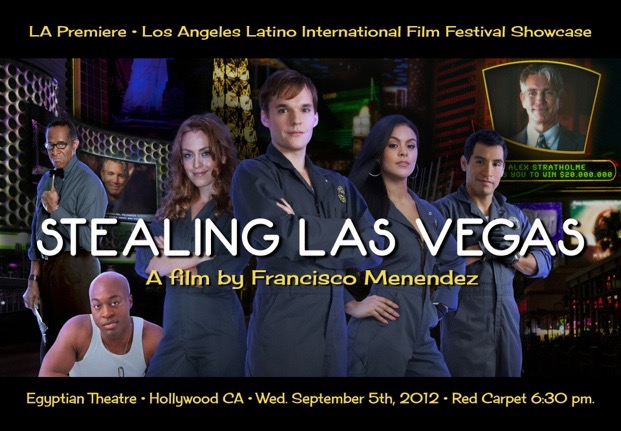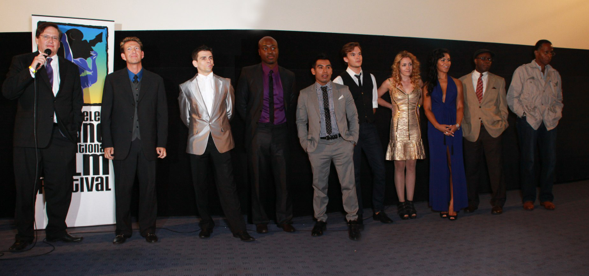 Q&A at Los Angeles Latino International Film Festival Showcase, Egyptian Theatre, Hollywood, CA Sept, 2012.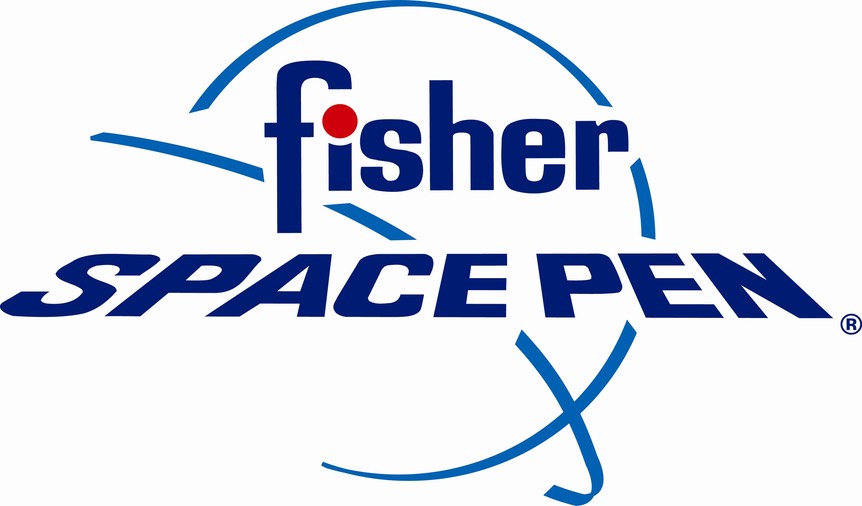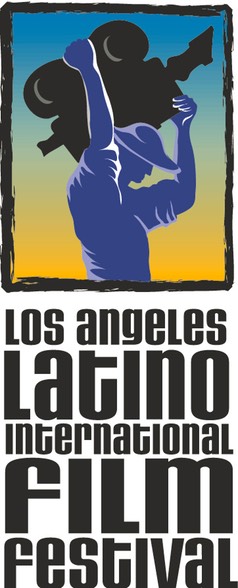 'Stealing Vegas' will bring university national exposure, official predicts
By Carol Cling
May 10, 2012 - 1:04 am 
Learn by doing.
That may be the ideal way to impart skills and knowledge, but when it comes to making movies, it's easier said than done.
After all, "Hollywood doesn't show up at a job fair and say, 'Here it is,' " observes Francisco Menendez , who is chairman of the film department at the University of Nevada, Las Vegas. "That's the challenge in academia – how do you build that bridge over to the industry?"
But Menendez, along with UNLV colleagues and students, managed to build that bridge – by making a movie – with a little help from legendary movie maverick Roger Corman.
That movie, the heist thriller "Stealing Las Vegas," screens at 7 tonight at the Suncoast as the closing attraction at the six-day Vegas Film Fest.
"It's our one shot at letting the city see it – as it should be seen," Menendez says.
From there, "Stealing Las Vegas" will head to a few more film festivals, followed by a DVD release later this year.
Filmed on a whirlwind 18-day schedule two years ago at a variety of Glitter City locations, "Stealing Las Vegas" focuses on lowly casino employees determined to even the odds when their ruthless boss plans massive layoffs and cancellations of pensions and insurance – all so he can offer a $20 million jackpot to revive the casino.
Veteran actor Eric Roberts plays Alex Stratholme , the greedy owner of the fictional Olympus casino.
And Las Vegan Antonio Fargas (forever known as the ultracool Huggy Bear on TV's "Starsky & Hutch") co-stars as Mo, a supervisor (and cage-fighting promoter) the actor describes as "Mr. In-Between," one of "those edgy kinds of characters" where "you don't know if he's a hero, the good guy or the bad guy. He's an interesting guy."
SATURDAY, MARCH 10, 2018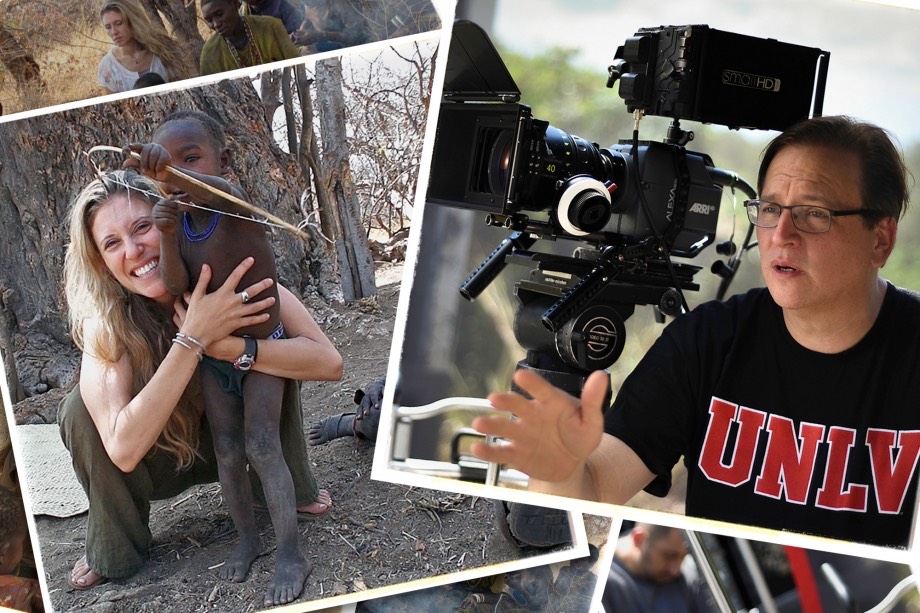 Anthropology professor Alyssa Crittenden and film professor Francisco Menendez are recipients of Regents' Awards.
What do a heist thriller and research on the evolving human diet have in common? Both were the foundation of awards two UNLV faculty recently garnered from the Nevada System of Higher Education (NSHE) Board of Regents.
Each year, the NSHE Board of Regents selects high-achieving faculty to receive Regents' Awards, which honor accomplishments that increase NSHE's stature in five areas: teaching, academic advising, creative activities, research, and early-career (or "rising") research.
The Board of Regents selected two UNLV faculty this year for Regents' Awards. Artistic director and professor of film Francisco Menendez received a Regents' Creative Activities Award, which comes with a $5,000 stipend and a medal. Lincy Assistant Professor of Anthropology Alyssa Crittenden received a Regents' Rising Researcher Award, which comes with a $2,000 stipend.
Filmmaker Making His Mark
Menendez began making movies in El Salvador during his childhood. He joined UNLV in 1990 and has received two Charles Vanda Awards for excellence in the arts.
After his success with short film Medio Tiempo and feature film Primo, Menendez was contacted by Academy Award-winning producer and director Roger Corman. Corman suggested that Menendez write and direct a film that Corman could serve as executive producer on. That feature, Stealing Las Vegas, stars Eric Roberts and is now in commercial distribution in several countries around the world.
"It is nearly unprecedented that film faculty at any institutions have the ability to create feature films, especially those underwritten and produced by an esteemed figure such as Roger Corman," said former UNLV College of Fine Arts Dean Jeffrey Koep, who recommended Menendez for the award. Koep also noted that students, faculty, and UNLV appear throughout the credits for the film, whose proceeds return to UNLV.