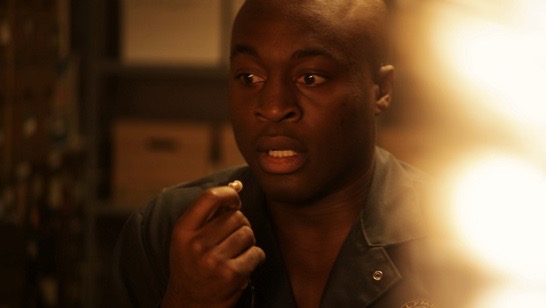 LaBrandon Shead as Rosedower in Stealing Las Vegas.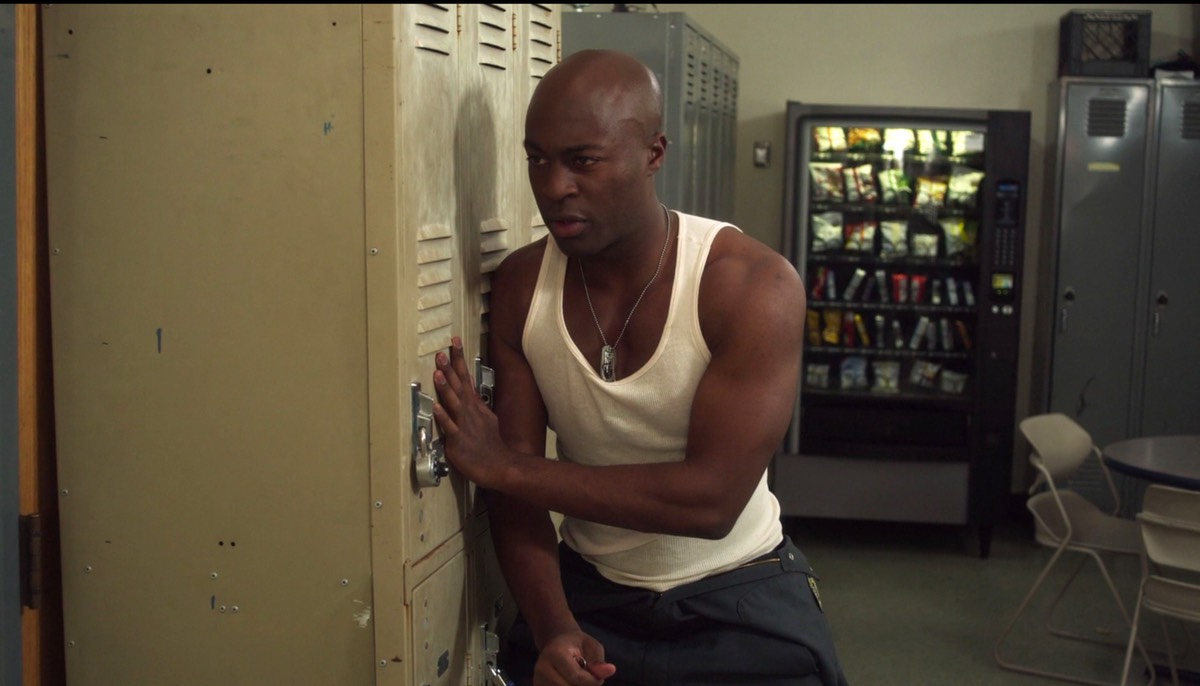 UNLV'S FRANCISCO MENENDEZ AND ROGER CORMAN ARE 'STEALING LAS VEGAS'
Wed, May 9, 2012 (4:06 p.m.)
It's pretty unlikely for a filmmaker to get his big break after spending more than 20 years as a university professor, but that's exactly what happened to Francisco Menendez. The head of UNLV's film department, Menendez showed his independent feature film Primo at the 2008 CineVegas film festival, where legendary B-movie producer Roger Corman also happened to be in attendance. Corman saw Primo and was so impressed that he got in touch with Menendez after the festival and asked him to direct a movie.
"I would've done anything to direct for Corman," Menendez says. "The even better thing would be to bring it home to school." That's a reference to Menendez's UNLV initiative that puts students to work as crew members on professional feature films made by faculty members. Menendez worked with a student crew on Primo, and giving students the opportunity to work on a Corman film would take things to the next level.
So Menendez and fellow UNLV professor Warren Cobb (along with Nr Miller) spent the next year or so working on a script that would become the heist thriller Stealing Las Vegas. "What was good about this project was this was really Roger's idea," Menendez says. "He gave me one line, and out of that one line came the movie." Corman predicted in 2008 that the recession would be a fruitful narrative topic, and the movie involves laid-off workers conspiring to steal from a greedy casino owner (played by Eric Roberts). The cast includes UNLV theater professors Michael Tylo and Nate Bynum, as well as other Vegas residents including Antonio Fargas, who played Huggy Bear on the classic TV series Starsky and Hutch.
Roberts is the movie's biggest star, and Menendez appreciated collaborating with someone who's had such a long (if uneven) career. "He was a godsend because he really loved the students," Menendez says. "He really would break bread with the students and sit there and tell them stories about the people that inspired him." Almost all of the crew members came from UNLV, and the movie's release (it comes out on DVD nationally in the fall) will benefit the university. "We structured it so half of the revenue goes back to the film department if there's a net profit," Menendez says.
Before the DVD release, Menendez hopes to show the film in a few festivals, and the local premiere is part of a new start-up festival, Vegas Film Fest. Corman himself will be on hand for the showing, and Menendez is already hoping to work with the producer again. "I'd make 10 more movies with Roger," he says. "If everybody wants to do it like this again, yeah, we'd do it tomorrow." As for what that movie might be? "The next one hopefully will be in 3D."